You may have seen the film, "Four Weddings and a Funeral", in which Charles (Hugh Grant) keeps crossing paths with Carrie (Andie MacDowell) in the most unlikely places, causing the pair to ultimately fall in love. Well, ask anyone who's sampled the delights of Fayre Do's catering, and they'll too, tell you that it was love at first sight. Usually, it doesn't take five social occasions for people to let us know. But then again, we haven't served Hugh Grant yet…
That being said, we have served some of the world's most respected actors, producers and film crews for the world's most famous films, TV productions and private events. From Gordon Ramsay to the Royals, we've delighted them all. That's why we want to take you behind the scenes to show you what really goes on in the day of a life for Fayre Do's, from the kitchen to the film set.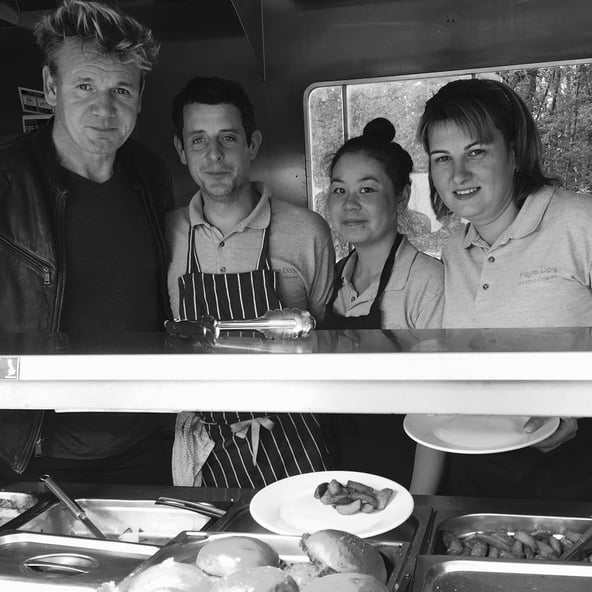 In the TV and Film production industry, time is money. And in the Catering industry, time is certainly of the essence. Filming sites (whether in a studio or on location) are closed sets, where the shooting schedule rigidly follows that day's call sheet. It's not an environment in which the cast and crew can nip off to local restaurants when they get hungry, have a leisurely bite, and come back when they want to.
When everyone is working against the clock, it's essential to get everyone from cast to crew fed quickly and nutritiously so that they can get back to the shoot. We bring the kitchen to the location to make that happen.
The preparation that goes into feeding everyone on location involves military precision. Everything from timings to supplies has to be thought out well in advance. Do we have enough ingredients for the service? Are all of the correct utensils on board? How is the traffic en-route to location? The worst case scenario for each event has to be catered for before we head out to the location to ensure nothing will hinder our performance on the day.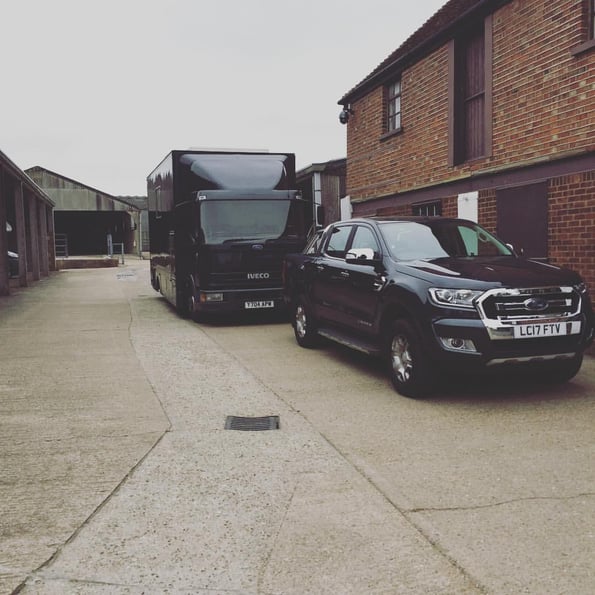 As you can probably imagine, we all have our fingers in a lot of pies at Fayre Do's. To ensure that no stone is left unturned, everyone in the team pulls together during the checking process to make sure everything goes out correctly and on time. Once the checklist is complete, the truck is packed and we're all ready to smash another day's catering, it's time to hit the road!
Just as an army marches on its stomach, so, too, does a film crew. It's a demanding task, and the meals are often the highlight of the day (at least, they are when Fayre Do's are in town!) The last thing a hungry crew wants is a boring, uninspiring, cold slop off mess on their plate. That's why we strive to create a variety of delicious and nutritious hot and cold food options that will keep them coming up for seconds (or thirds).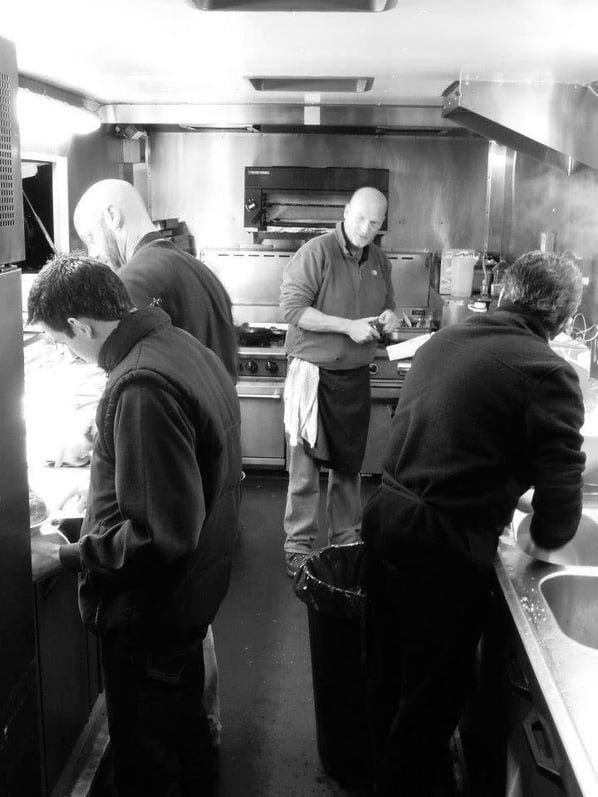 It all begins on our mobile kitchens. This is where ethically and sustainable sourced meals are prepared and cooked from scratch by Executive Chef, Paul Newbury, and Owner, Jamie Cook. Jamie was trained by British chef, restaurateur, and television personality, Marco Pierre White. So he's used to running a tight ship. This fluid dynamic is evident in the kitchen, with each and every team member pulling their weight to cook up a storm.
Our chefs know their way around a kitchen. When it comes to a kitchen on wheels however, they're the experts. For most people, manoeuvring between each other in such little space whilst knocking up show-stopping dishes would seem like an impossible task. But years of working together has created an energy in the kitchen that allows the chefs to work together in perfect harmony. A place where professionalism meets passion.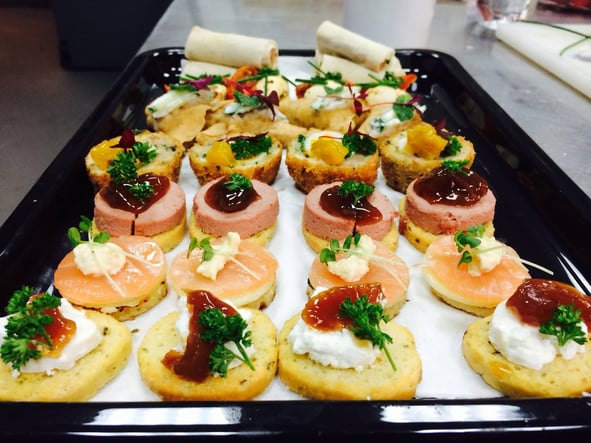 Executive Chef, Paul Newbury, is no stranger to high-end fine dining himself. Having met Jamie in 1998 working together at a deluxe event catering company, Paul graduated from La Roche and moved to London in 2000 to continue his career where he worked as a sous chef at a restaurant in Farringdon called The Bleeding Heart.
Paul brings this skills set to the kitchen everyday, which is why our food is not typical of what you might expect from a catering service. We incorporate elements of both sophistication and simplicity into our cooking. That's why you won't find nuggets and chips anywhere on our menu as you might on others.
We understand the importance of serving food that crews salivate just looking at. For this reason, we keep our meals inspiring and exciting. You can expect to find anything from, Goats Cheese and Red Onion Tart finished with Wilted Rocket, to, Low and slow cooked belly of pork in cajun spices. This isn't any food, this is Fayre Do's food (sorry M&S).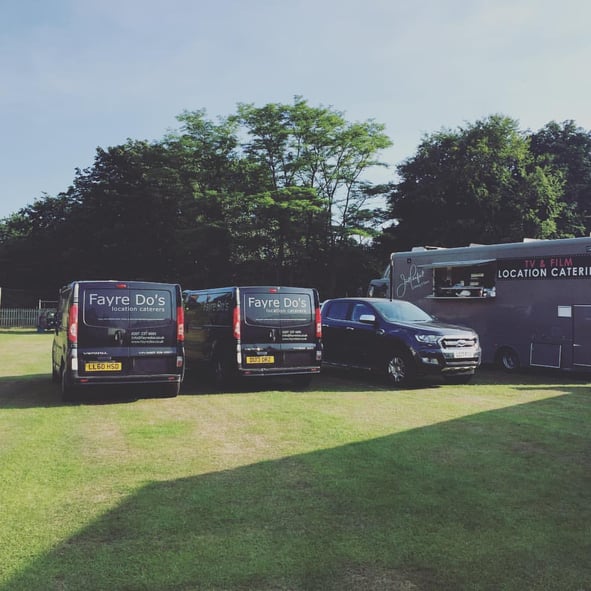 Once we arrive at location, our main priority is to get everything set up and ready for service. For us, the feel of the service is just as important as the food. We want our crews to feel well looked after. This involves everything from how we interact with the crews to how we feed them.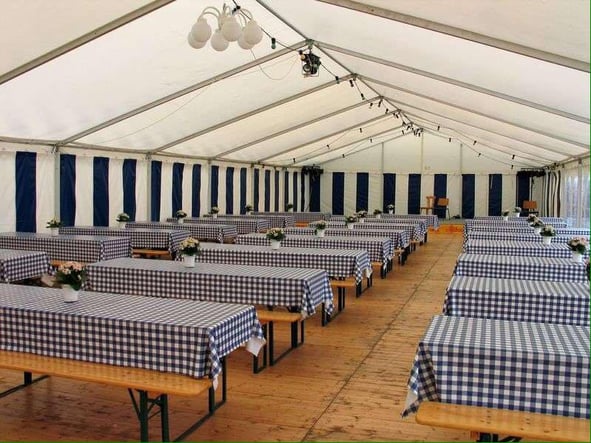 We believe presentation packs a punch! That's why we strive to make our food look as impressive as it tastes. We dedicate time and effort to making sure every finishing touch counts. We want our crews to feel like they are dining in a high-quality restaurant, not getting a quick bite to grab in an a-road greasy spoon.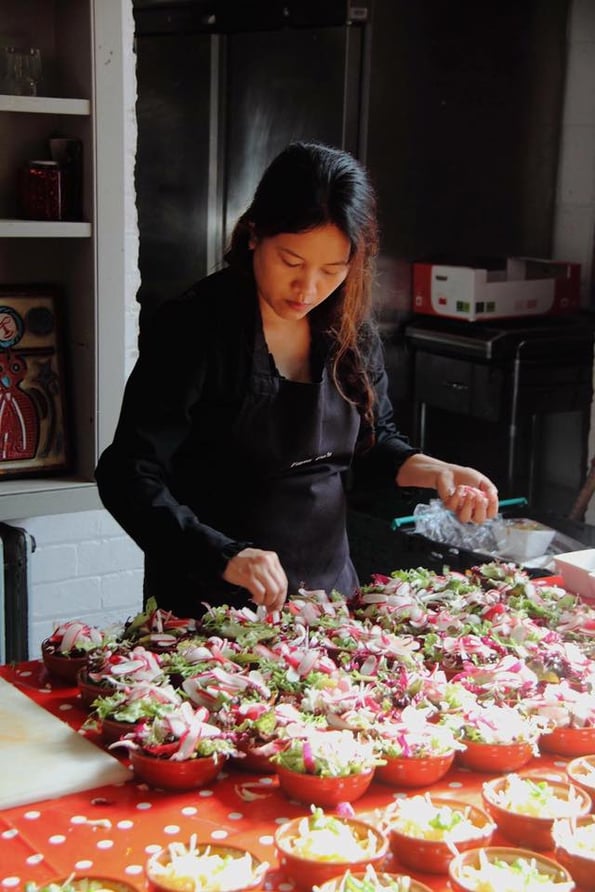 Just as the crews highlight of the day is the catering, our highlight of the day is when we get to serve the crews. Often, we are greeted with very happy and hungry faces who can't wait to dive in. Occasionally however, they'll be those who are stuck for choice. We celebrate this conundrum. After all, it's our mission statement to offer a wide variety of nutritious food that crews want to keep eating week after week.
A little guidance from Paul or Jamie is usually all it takes. Sometime you just need your eye pointed in the direction of your favourite cuisine and that's enough. For anyone seeking nutrition or allergy information, we're always happy to go the extra mile and explain any of our dishes. Jamie might even give you the recipe if you're lucky!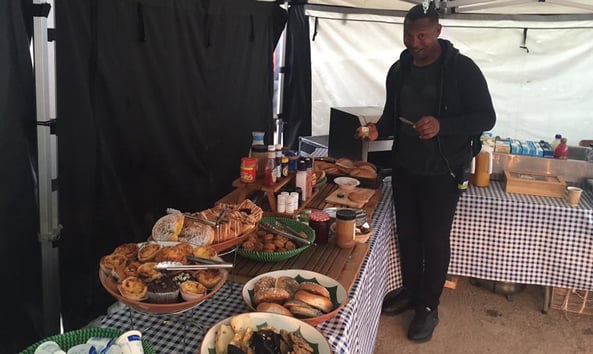 Once the crews have finished coming up for seconds, thirds and fourths, for those who simply can't get enough, we begin the clear down process. As you might expect, we always offer more than the crews can eat to ensure no one goes hungry. From the Line Producer to the Runners, we want everyone to be well fed. However, this act of kindness often leaves us with a lot of leftovers. That's why we introduced the Fayre Do's Fridge of Fairness.
As our name suggests, we believe in being fair. So in order to give something back to our community, we offer our open fridge scheme. All untouched food that is of service quality is decanted back into airtight and sealed containers. This goes into our open fridge which we leave on location and encourage crews to take anything home of their choosing for free. It doesn't stay full for very long, so if you ever see the Fayre Do's Fridge of Fairness on location, be quick to act!
Finally, it's time to head back to Fayre Do's HQ where we debrief on the days events. Executive Chef, Paul, and Owner, Jamie, review the feedback from the crews and discuss how we can nail it even better next time. That progress is 25 years in the making and we wouldn't be where we are today without our culture of goodness, from the food we serve to the fairness we treat every person that crosses our path. If we can improve on the next location, then we will. You could say we're as charming as Hugh Grant.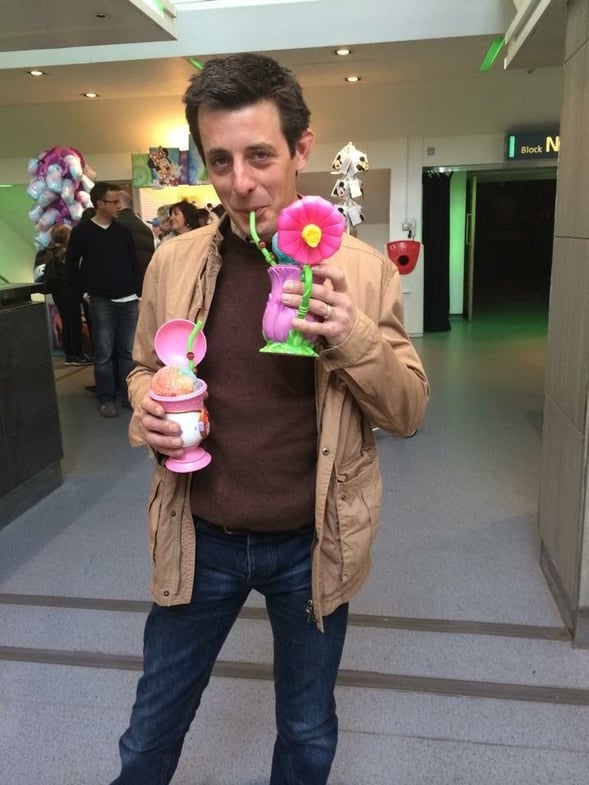 That's a wrap!...
Got a sweet tooth for a fairer world? Click below to book your next production catering with us.